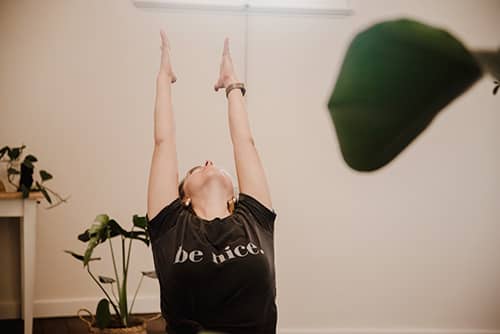 Scholarships
We're approaching 12 months since we opened our doors, and we've been absolutely overwhelmed by how many of you join us each week in a regular yoga practice. Our amazing community has supported us in 2020, and now we want to do the same for someone who is struggling to afford a regular practice.
Asana, or posture, is only one of Patanjali's eight limbs of yoga. The eight limbs set out ethics, disciplines and practices to follow with a goal of achieving 'Samadhi' - oneness, unity of consciousness, and self-realisation.
One of the ethics Patanjali described is Aparigraha: non-greed, or non-attachment.
Your support means the studio is doing well, which in turn means we can give back to our community through the ethic of Aparigraha.
We're very excited to announce our Stone's Throw Yoga Scholarship - offering six months of unlimited yoga classes, free of charge, to someone in our community who is financially or otherwise disadvantaged and therefore unable to attend a regular yoga practice with us. Special consideration will be given to those who are a member of a minority group or groups. ❤️
The six months begins on Monday the 18th January 2021 - you can apply online now, and please share this page with any friends or family who may benefit from this program.
Applications will be accepted until the 10th January, with applicants notified of the outcome by the 15th.
Love,
Mel & JB
---