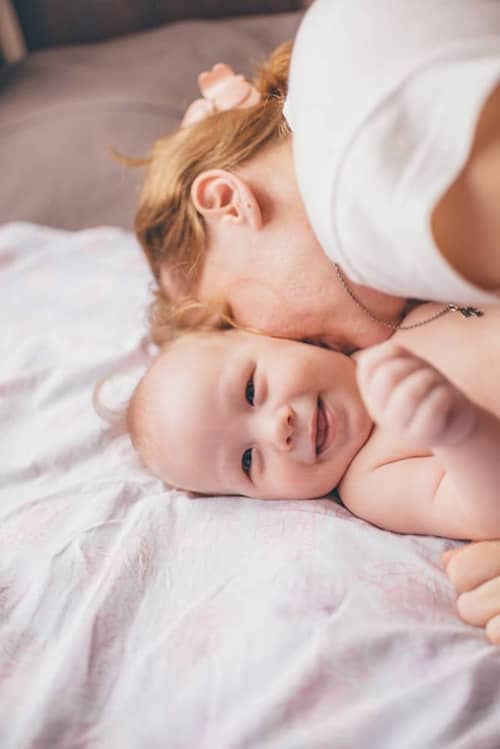 Mums & Bubs Yoga
5x Wednesdays, 21st April - 19th May
10:45am - 11:45am
$100 (for 5 weeks), $90 concession
Our 5 week Mums & Bubs course is for you and your little one (aged between six weeks and when they start to crawl) to bond through mindful movement and meditation.
During the course we'll explore gentle postures and breathing practices with a focus on pelvic floor recovery, relaxation and sleep aid. You'll also have the opportunity to connect with other new mums and share your experiences in a safe and supportive environment.
Your teacher, Courtney, is a mum of three boys and particularly passionate about the benefits of yoga for women's health. Her focus is on nourishing both the physical body and mental wellbeing.
Please ensure at the course commencement you are at least six weeks postpartum, or eight weeks with healed wounds for Caesarean births. It is recommended that your doctor has also given you the all-clear to return to gentle exercise.
We know how hard it can be to join activities with an older child, so we are also offering our FREE creche while the course is running. Spaces are limited, so please book your child into the creche each week via 'family accounts' under your profile. You'll find the creche under 'timetable'.
Please ensure you bring a yoga mat along.
Concession pricing ($90) is available for those with a full-time Student card, Pensioner Concession Card, or Health Care Card. After booking, please email hello@stonesthrowyoga.com.au with a photo of your card to be refunded the difference.
Cancellation information: Refunds will only be provided if notice is given at least 72 hours prior to the course commencing. This allows us time to find another mama to take your place. Partial refunds will not be provided for any individual classes missed.
---