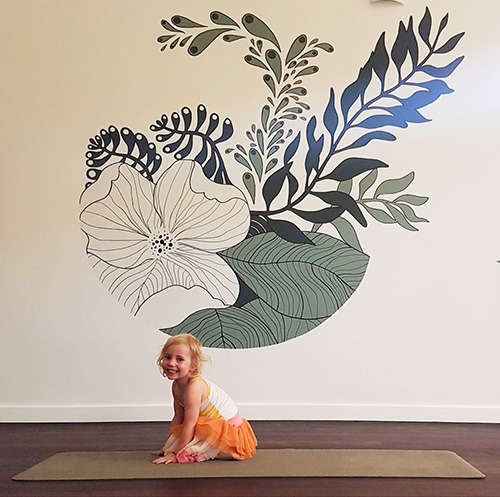 Kids Yoga
Mondays, 9 May - 27 June (8 week term)
4-7 year olds - Monday 3:30pm (45 minutes)
8-12 year olds - Monday 4:30pm (45 minutes)
$15 (single class)
Course bookings have now closed, but your child can still join individual classes on a casual basis!
Empowering the next generation with mindfulness, movement, and social emotional learning. Our children's yoga classes provide a fun and engaging environment for children to explore movement and mindfulness.
Games and creative movement challenges allow children to build strength, coordination, and develop body awareness, helping them to move with confidence throughout life.
Classes follow the Yoga Ed. framework, are taught by qualified Yoga Ed. instructors, and are designed to introduce children to all the elements of a yoga class (breathing, poses and relaxation).
Throughout the program, children are also encouraged to become more aware of how they are feeling emotionally, and are given tools to help self-regulate their emotions.
Through age appropriate movement and mindfulness exercises, Yoga Ed. programs can help:
Improve symptoms of anxiety
Improve focus and attention
Improve physical health
Reserve your child's place now
You'll need to create your own profile in our booking software, if you don't already have one. If you're a smartphone user, we really recommend downloading and using our app.
Once you're setup in our system, you can create profiles for your kid(s), and book them in. More information on how to do that is available here.
If you have any problems booking in, please drop us a note and we'll be happy to help you out.
---